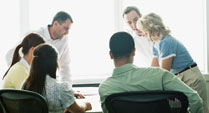 Overview
This website "radar.ey.com" (jointly or separately referred to as 'the website') use cookies to improve the website's performance, to enhance your browsing experience and to protect the website against spam robots.
You can find out more about cookies and how to manage them in the information below. You can change your cookie settings and disable some or all cookies for the website at any time at https://www.ey.com/en_gl/cookie-settings. You can also change your browser settings so that cookies cannot be placed on your device.
If you have any questions in relation to the cookies we use please contact us.
What is a cookie?
A "cookie" is a technology that allows the website to store tokens of information (an "identifier") in your browser used by the website while you are on the website. Cookies are then sent back to the website on each subsequent visit, or to another webpage that recognizes that cookie. Cookies are used in order to make the website work, or to work more efficiently, as well as to provide information to the owners of the website.
Cookies do lots of different jobs, like letting you navigate between pages efficiently, remembering your preferences, and generally improving the user experience. Cookies may tell us, for example, whether you have visited the website before or whether you are a new visitor. They can also help to ensure that adverts you see online are more relevant to you and your interests.
For more information on cookies used by those websites, please refer to the specific privacy notice or cookie policy on those websites. If you have any questions please contact us.

There are two broad categories of cookies:

First party cookies, served directly by us to your device.
Third-party cookies, which are served by a third party on our behalf.